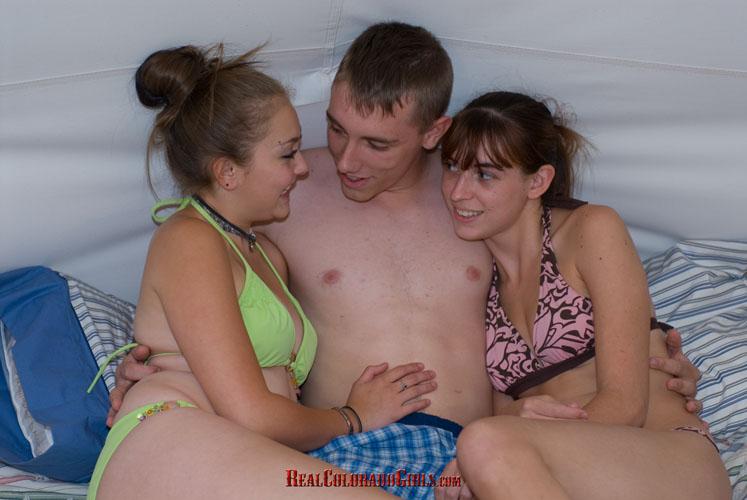 Title: Porn Fail - Poor Mike Can't Get It Up!
Content Type: Pictures
Published on: Real Colorado Girls
Number of pictures: 54
Published: 14 Dec 2017
Featuring: Thena Sky, Jayda Garcia, Mike Hale
Category: Group Sex
Tags: Teen, Small Tits, Shaved, Porn Fails, Nice Tits, Natural Tits, Long Hair, Latina, Girl Kissing Girl, First Time, FFM Threesome, Colorado Girl, Brunette, Bi-Sexual Girls, Amateur
Associated Videos: None
Porn Fail - Poor Mike Can't Get It Up!
Mike had been telling Jayda and Thena what a stud he is before the shoot but as soon as the cameras were running, this limp-dick porn wanna-be failed miserably. Seriously guys, given the chance to fuck these two hotties on camera, could you keep it up?