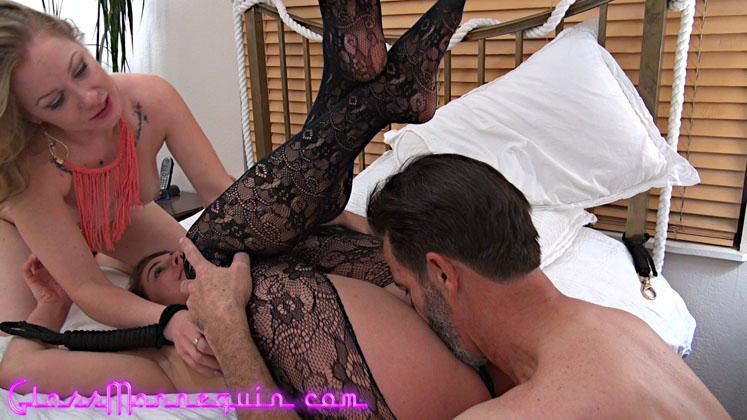 Title: Spank That Ass Then Fuck It - Zoey Annorah's First Anal
Content Type: Pictures
Published on: Glass Mannequin
Number of pictures: 644
Published: 02 May 2017
Featuring: Zoey Annorah, Gracelynn Moans, Richard Nailder
Category: Group Sex
Tags: Soft Body, Socks And Stockings, Shaved, Sextoys And Dildos, Pierced, Nice Tits, Natural Tits, Multiple Orgasms, MILF, Girl Kissing Girl, Fucked Hard, First Time, Female Orgasm, Cunnilingus, Cumshot, Cum On Tits, Cocksucking, Choking, Brunette, Boy Kissing Girl, Blonde, Big Tits, Big Cock, Big Ass, BDSM, Ass Licking, Anal Sex, Amateur, Tattooed
Associated Videos: Impatient Date And Friend Ass-Fucked Before Dinner
Spank That Ass Then Fuck It - Zoey Annorah's First Anal
The girls wanted me to hurry but I had other plans... With Zoey's help I tied Gracelynn to the bed before we spanked her ass for rushing me. When the spanking didn't help. I stuffed the girls ass with butt-plugs, fucked their cunts and then popped the plugs and stuffed my fat cock balls deep in both of these sluts tight little assholes. Watch them cum with my cock in their ass!