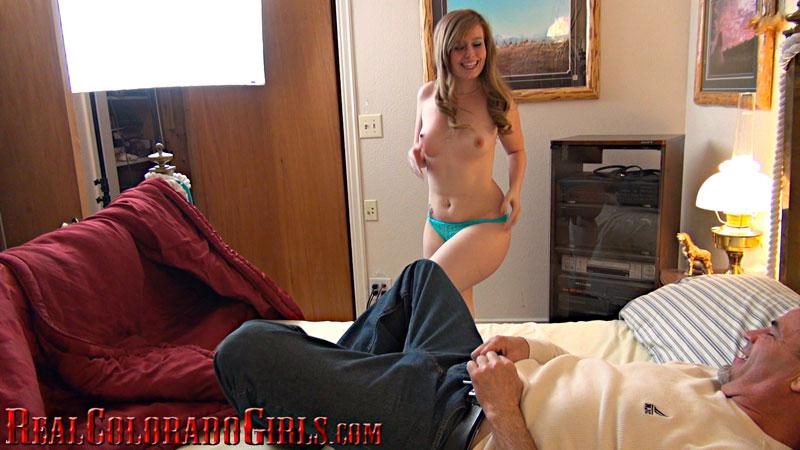 Stormy wanted to do a video without her brother watching so she showed up with her boyfriend and let him film me fucking he in her only condom-less video ever. We shot this back in 2014 and it got misplaced and never published so when I found it I was ecstatic - PAWG Stormy Cummings's only bareback fuck video is now available to all her fans.
Content Type: Video
Site: Real Colorado Girls
Featuring: Stormy Cummings, Richard Nailder
Published: 17 Jan 2017
Category: Couples Fucking
Tags: Amateur, Belly Cumshot, Big Ass, Big Cock, Big Tits, Blonde, Choking, Cocksucking, Colorado Girl, Cowgirl, Cum On Pussy, Cum On Tits, Cumshot, Cunnalingus, Female Orgasm, Fucked Hard, Hard Body, Long Hair, Natural Tits, Nice Tits, Old and Young, Romantic Sex, Shaved
Duration (H:S:M): 00:21:44
Associated Shoots: PAWG Stormy Cummings' Only...